This project is yet another Youtube audio downloader, it is meant to extract the audio from Youtube videos in a quick manner. It will scan the clipboard for a Youtube video link when the window receives focus.
You can change the format, quality, file name and destination folder and that's it. You can also keep adding videos and it manages the download queue for you, downloading and converting one at the time.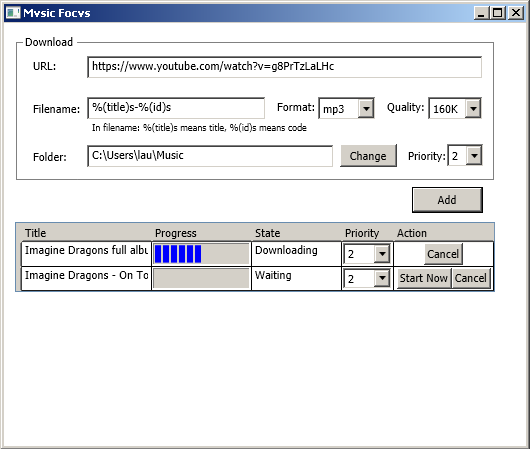 Mvsic Focvs :) is a simple partial front-end for youtube-dl which uses itself ffmpeg and ffprobe in post processing.
It is a single executable file, no installation. To install just create a folder and move the executable file there.